Online Service
Contact Person:

Mr. ruixiang
Orient Energy Saving
Orient Since 2018, under the leadership of the leaders at all levels of the company and the business department, the Offset Printing Plate department, from the aspects of energy management, equipment modification and optimization, and the optimal control of production process, will dig deep and reduce energy consumption. The results of energy saving and consumption reduction in the first half of the year are remarkable.
The Ministry of energy increased energy control and control as the focus of energy work, and further explored the potential of energy conservation. The maintenance workshop arranges special people to collect and collate the data of the important energy control points such as the water, electricity, steam, gas and cold of the No. 1 and No. 4 production line, and the data of the important energy control points of the air vents of the hall air conditioner. The abnormal energy consumption is found in time and processed in time, which greatly reduces the equipment failure and defects. Energy waste; at the same time, the process workshop optimizes the water washing process, and the water saving effect is obvious. The Ministry of business increased the energy consumption assessment of the process teams, improved the attention of the operators on energy consumption, improved the bad habits in the process operation to the maximum, and reduced the waste of energy.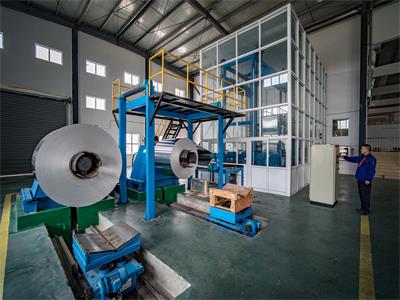 Through the joint efforts of the staff of the Ministry of business, the average consumption of water, electricity, gas and cold of line 1-4 was 21.22%, 6.32%, 3.92% and 15.67% compared with the same period of last year in 1-5 months, and the steam ratio increased by about 1.6% compared to the same period in the heating season of the year.